COVID-19 continues to place heavy demands on healthcare workers in 2022, as they struggle with increasing numbers of critically ill patients, and variants continue to emerge. Ultrasound has made a substantial contribution to fighting the pandemic. Lung ultrasonography provides results similar to HR-CT. It's also superior to standard CXR in evaluating pneumonia. It is easier to use at the point of care, non-invasive, and doesn't emit radiation.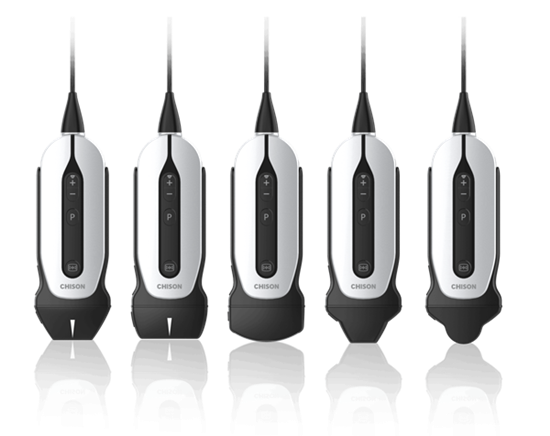 The Handheld Ultrasound - SonoEye
Bedside Testing
COVID-19 patients often endure constantly changing conditions requiring ultrasound results to examine the lung and pleural space. Although high resolution computed tomography (HR-CT) is the gold standard for thoracic evaluation, moving COVID patients from the Intensive Care Unit (ICU) for this diagnostic imaging can be problematic, even harmful. And while chest X-ray (CXR) is considered the standard of care for many diagnostic tests in the ICU, it can be a limited option for patients who may have the highly contagious COVID-19.
Disinfection
Generally speaking, an ultrasound system and transducer will be far easier to disinfect than an entire CT system, the room it's in and the wheelchair or gurney used to transport the patient to their exam. This saves time, and resources and, yet again, reduces potential exposure to staff and other patients.
And as far as imaging systems go, it's easy to maintain the cleanliness of ultrasound systems if you use the list of appropriate disinfectants and procedures provided by the manufacturer.
Department to Department Mobility
The increased versatility of modern ultrasound systems. Portable ultrasound ( such as SonoEye and SonoBook ) means you can wheel virtually anywhere–perfect for mobile ultrasound units that travel around the hospital.
Less space means less weight and more opportunity for comfortable placement. Wheel the unit next to the patient's bedside in virtually any hospital room. (That's especially important now, with COVID patients who need to remain quarantined in a single space.)
The system can also remain stationary to create an ultrasound suite out of almost any available space in your facility.
Patient Tolerability
In the past, lesions like these would probably have required a biopsy to identify. Ultrasound now provides a non-invasive option that captures an accurate image to diagnose the type of lesion affecting the patient. It's radiation-free, safe, and in many settings, a highly sensitive imaging modality. The reduction of invasive procedures coupled with a dramatic rise in non-invasive ultrasound can lead to faster results, less risk of infection, and increased patient and provider satisfaction.
Equipment Choice
Because it's considered a point-of-care exam that can take place right at the bedside, just about any ultrasound system could be used for a lung exam. Smaller, more portable ultrasound systems, however, are a lot more common.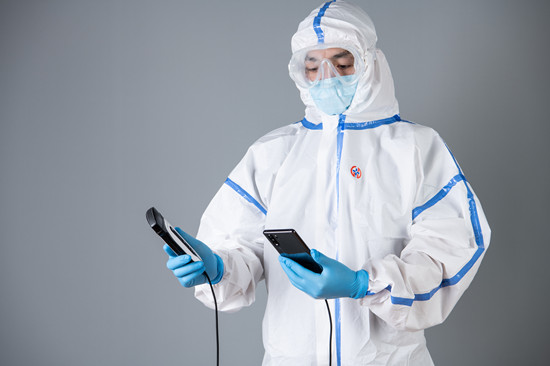 SonoEye
CHISON is continuously researching and exploring new technologies to improve performance. SonoEye 's fast processing platform brings brilliant ultrasound image quality, which is a milestone for CHISON.
In addition to outstanding image quality, SonoEye helps you enhance the accuracy of medical clinical diagnosis and improve scanning efficiency with hi-tech. Moreover, SonoEye can take you to experience digital intelligent ultrasound, bringing you simple operation and accurate diagnostic experience. If you are interested in our products, please contact us now!