In recent years, ultrasound has become an essential tool when it comes to making accurate clinical decision making. But with the increase in ultrasound use, extra care must be taken to ensure that ultrasound machines and probes are effectively disinfected – especially given that recent findings have drawn a correlation between infection outbreaks and incorrect use of ultrasound equipment.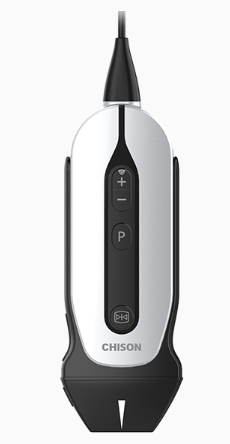 SonoEye P1 (With IPX7 waterproof standard)
Endoscopic procedures, transoesophageal echocardiography, transvaginal and transrectal probes (as semi-invasive procedures) require particular attention. The same applies to non-invasive probes when used for vascular access, cannulation and wound assessment, as the probes are in direct contact with broken skin.
To prevent infection transmission through ultrasound, a range of decontamination practices must be performed both before and after using the equipment on a patient.
This article will provide you with guidance on good practices and procedures for ultrasound machine cleaning and ultrasound probe disinfection as well as ways to ensure that workplace disinfection standard procedures have maximum compliance for patient and staff safety.
Standardized ultrasound probe disinfection
Following an investigation into the connection between ultrasound and infection outbreaks, a discrepancy was discovered in the way users approached cleaning and disinfecting of probes, especially when using sterile probe covers. This highlights the importance of following the ultrasound probe cleaning protocol as recommended by the World Health Organization (WHO) and American Institute of Ultrasound in Medicine (AIUM) for a more standardized compliant approach to cleaning and disinfection. This states that practitioners should:
ㆍUse ultrasound probe covers at all times for both interventional and endo-cavity ultrasound
ㆍEnsure the use of sterile gel in invasive and internal procedures
ㆍUse sterile probe covers
ㆍUse covers with a pore size less than 30nm to protect the transducer from most viruses
ㆍBe properly and adequately gloved during an examination, for the safety of patient and staff
ㆍUse gloves when removing the transducer cover, paying attention to prevent the transducer from coming into contact with any bodily fluid
ㆍAvoid wiping probes using dry towels as it has been proved to lead to contamination
ㆍDecontaminate equipment after every patient.
But what's the difference between disinfection and decontamination?
Well, ultrasound equipment decontamination involves disinfection but also includes several additional steps. Decontamination can be broken down into:
1. Cleaning
2. Low-level disinfection
External transducers are placed into contact with unbroken, clean skin. Though they require cleaning after each examination, they have been tagged "less critical" by the AIUM and, therefore, reduced to low-level disinfection.
3. Intermediate-level disinfection
4. High-level disinfection
AIUM has stated that high-level disinfection of ultrasound probes for internal use is mandatory. Alongside that, all internal ultrasound transducers should be covered with a single-use protective cover, when feasible.
5. Sterilization
When all the steps listed above are complete, this is classed as decontamination.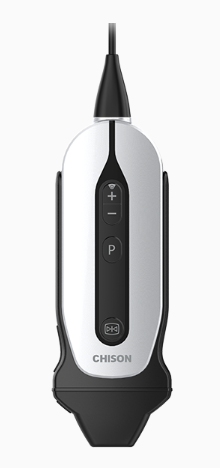 SonoEye P3 (With IPX7 waterproof standard)
Ultrasound machine cleaning
Ultrasound machine cleaning may include the use of mild soap solution, LCD disinfectant solutions, purified water, isopropyl alcohol, wipes and lint-free cloths.
Remember, always follow the protocol to find out the specific cleaning methods and products for the relevant type of ultrasound system and transducer.
Additionally, the maintenance and cleaning of monitors, keyboards, cables and so on (even if not in direct contact with the patient) are also required on a regular basis. Surveys have shown that these equipment surfaces and accessories are often overlooked and only cleaned as little as once a week. As they contain electromechanical devices, constant exposure to dust and humidity will affect the efficacy of the ultrasound equipment, compromising their reliability and performance.
FAQ about ultrasonic machine clean
●Can the Ultrasound system fan spread the virus?
Most electronic devices including ultrasound systems have essential fans to cool the components. There is no clear data at this time regarding the possible spread of COVID-19 by electronic equipment fans.
●Are air filters in Ultrasound systems effective at removing viruses?
The filters in electronic devices are designed to prevent dust & lint entering the device, this is also true for Ultrasound systems. The filters are not intended to block specific pathogens from entering the system.
●Can I cover my ultrasound system in a plastic sheet to reduce possible contamination?
In addition, surgical equipment drapes may be used to cover the ultrasound system provided the drapes are marketed specifically for medical use in a surgical setting, and do not obstruct the inlet for the system fans or air vents.
Be aware that obstructed fans can cause potential ultrasound system overheating, system performance degradation, or failure.
Do not obstruct air vents or fans during system operation as this can cause potential ultrasound system overheating, system performance degradation, or failure. Do not allow fabric, such as linens or bedding, or surfaces to impede ventilation around the system. Ensure the system has proper ventilation during operation.
Today's sharing ends here. We hope this article has helped you. By the way, CHISON continuously develops and manufactures high quality Diagnostic Ultrasound machines that benefits over millions of Practitioners and Patients. CHISON aims to make cutting edge technology and state of the art diagnostic imaging experience more accessible and affordable. If you are interested in our products, please contact us now!